集团简介
/ aboutus

集团简介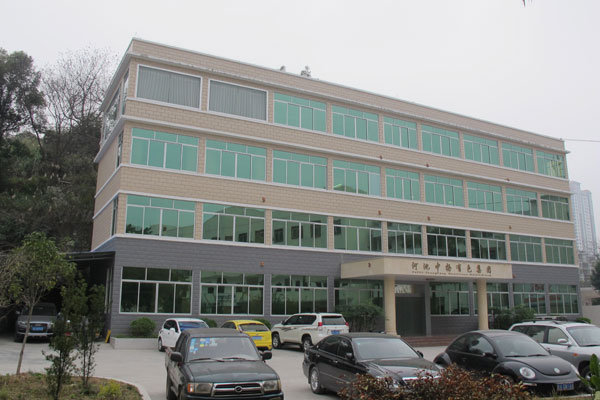 河池中扬有色集团成立于2013年 7月 28 日,属市级企业集团,位于广西壮族自治区河池市,处于大西南向沿海港口的重要通道,东连柳州,南界南宁,西接百色市,北邻贵州省黔南。集团是以铅锌矿、硫铁矿生产加工销售为主,多种经营、综合发展的企业集团,目前已经形成组织结构合理、投资主体多元化,经营机制灵活,内部运作规范,管理手段科学的母子公司管理格局。
  集团组建是基于国家矿产资源政策和自治区、河池市有关矿业产业整合的有关要求,结合集团各公司的实际情况,为了充分集中利用资金、技术、人才,优化组织结构、强化资产约束,形成统一企业经营管理。注册资金人民币1亿元,集团拥有固定资产10亿元人民币左右,员工1000多人,下辖上朝、下巴、板坝三个铅锌矿采矿矿山,一座日处理铅锌原矿1500吨的选矿厂和年产25000吨锌焙砂的冶炼厂,以及拥有总勘查面积达30平方公里的五个探矿权;拥有包括中扬银河矿业、妙石矿业、金泰矿业、中扬有色有限公司等四家控参股公司。各子公司近几年实际利润10亿元,利税5亿元左右,为国家和地方经济发展做了积极的贡献。
  集团公司地处桂西北地区中心区域,是有名的"有色金属之乡"全市探明矿种59种,其中原生锡矿保有资源储量位居全国首位,占全国1/3,全世界1/4,铅、锌、锑、铟、铜原有资源储量均占广西矿产品总量80%以上,是世界罕见的有色金属矿区。集团各生产和探矿区均属著名的北山矿区和国家级右江红水河矿产资源集中区的一部分,各矿区矿产资源丰富,开发潜力巨大,目前,集团采矿和探矿区域已初步探明的铅锌矿保有储量约50多万金属吨,除铅锌外,矿区还有丰富矿产伴生资源如硫铁矿、铜、锑、钨等,集团所生产的锌矿产品品质优良、杂质少,是制造氧化锌的上等原材料。
  集团秉着:"依托矿产资源优势,加强资源勘探,提高资源利用水平,精细管理,持续发展"的经营宗旨,利用优先的产业政策和丰富的矿产资源优势,打造高效完整的采、选、冶为一体的矿产产品产业链。为中扬有色集团持续发展拓展更为广阔的空间。
HeChiZhongYang Nonferrous Metals Group

HechiZhongyang Nonferrous Metals Group was established on July 28th, 2013, which is a municipal enterprise group, located in Hechi City, Guangxi Zhuang Autonomous Region. It lies in the important channel from the southwest to the coastal port, east of Liuzhou, south of Nanning, west of Baise City and North of QiannanGuizhouProvince. ZhongYang Group 's core business is producing, processing and sales of lead-zinc mine and pyrite mine with diversified business, which has formed a reasonable organizational structure, diversification of investment entities, flexible operating mechanism, standardized internal operation, scientific management of the parent company management pattern.
ZhongYang Group is established based on the mineral resources policy of China and autonomous regions, according to the relevant requirements on the integration of the mining industry in Hechi City, combined with the actual situation of the Group's subsidiaries, with the aim to fully focus on the use of capital, technology, talent and optimize the organizational structure and strengthen asset constraints, for the formation of a unified enterprise management. The registered capital is 100 million yuan, ZhongYang Group has around fixed assets of 10 billion yuan and more than 1,000 employees, which has three lead-zinc mining plants (Shangchao, Xiaba and Banba), a lead-zinc concentrator with the throughput of 1,500 tons per day and a zinc smelting plant with the annual output of 25,000 tons of zinc baking, and has five exploration rights with a total exploration area of 30 square kilometers. ZhongYang Group has four companies with shares or controlling shares (Yinhe Mining, MiaoShi Mining, Jintai Mining and ZhongYang Non-ferrous Limited Company). The actual profits of the subsidiaries in recent years are more than 1 billion yuan with around 500 million yuan taxes, which made a positive contribution for the national and local economic development.
ZhongYang Group is located in the northwest of Guangxi region, which is the famous "non-ferrous metal town", there are 59 kinds of proven mineral species in this city, of which the original tin reserves resources is ranked first in China, accounting for 1/3 of China and 1/4 of the World. The reserves of the original resources of lead, zinc, antimony, indium, copper account for more than 80% of Guangxi, which is the world's rare non-ferrous metal mining area. ZhongYang Group's production and prospecting areas are part of the famous Beishan mining area and the state-level Youjianghongshui river mineral resources concentrated area. The mining area is rich in mineral resources and has great potential for development. At present, the mining and prospecting areas of the ZhongYang Group have proven reserves of lead-zinc deposits about 50 million metal tons, in addition to lead and zinc, the mining area is also rich in associated mineral resources such as pyrite, copper, antimony, zinc products produced by ZhongYang Group is known to its' good quality with less impurities, which is the excellent raw materials for the preparation of zinc oxide
ZhongYang Group upholds the business purpose of 'relying on the advantages of mineral resources, strengthen resource exploration, improve the level of resource utilization, optimize management and sustainable development', takes advantage of preferential industrial policies and rich mineral resources, to create efficient and complete mineral products industry chain by mining, mineral processing and metallurgical processing. To expand broader space for the continued development of ZhongYang Nonferrous Metals Group.